Peace, everyone! A huge "THANK YOU!" goes out to EVERYONE that attended the LIVE broadcast last night featuring myself and Chrysalis Sun! For those that 'missed' it, not to worry . . . We've got the footage on file. And in case you've been wondering why we stopped using Google Hangout for our LIVE broadcasts, as user-friendly as it was, we weren't able to store the LIVE recordings on file. So as long as we continued to use that platform, saving and accumulating content wasn't possible for us.
Fortunately we are entering the perfect time to "go within" in order to review and refine our communication online as we prepare for the upcoming class I'll be providing on Thursday, January 12th. You guessed it. Mercury Retrograde is coming, and it goes down December 19th! It will go Direct on Sunday, January 8th just in time for us to have our refining process completed so we can be all set to bring you the broadcast everyone is REALLY wanting to attend, "How To Survive The Shift."
However, we're going to save the Mercury conversation for another day. For now we want to focus on TODAY's major event in the cosmos, the Venus transit! Venus goes into Aquarius today at 9:51am Eastern Standard Time. Let's see what Tarot.com has to say about it.
RESERVE YOUR SEAT FOR "HOW TO SURVIVE THE SHIFT"
CLICK HERE!!!
Venus in Aquarius
Love gets more intellectual … and electric!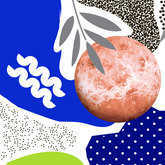 ---
Love is unpredictable, but knowing a little Astrology can give us insider information about what to expect.
When Venus, the planet of pleasure and relationships, enters the breezy sign of Aquarius on December 7, 2016, the boundaries between friendship and romance will be broken and intimacy takes on a lighter form. This is an ideal time to free yourself to love, or to love more openly within your relationships. The planet of love and desire in this sign of idealism and creativity puts an unconventional — even experimental — flair on romance, and opens our minds about how and who we love.
Get key dates and personal predictions for your own love life with a 1-Year Love Astrology Forecast so you'll know when to expect the most challenges and opportunities!
While Venus is in Aquarius, it's easier to see that there truly are no rules in romance, making this the perfect time to question your long-held beliefs about relationships and revise what isn't working for you. Explore the idea that there are many levels of intimacy beyond sex; Aquarius strives to bring out the best in us and our interpersonal connections.
Consider the intensity of affection you feel for all the people in your life. Aquarius' optimistic approach can point out better ways to strengthen our social connections and express our feelings in more interesting ways. If you're single, look around — there may be potential partners you've overlooked! Someone you've previously written off as "just a friend" could be your perfect match. Because Aquarius is a somewhat philosophical sign, this is also a great time to ask yourself whether you truly want a significant other, or simply a lover.
If you're happily coupled off, you might find that you and your sweetheart feel a lot freer to be individuals within your relationship. If neediness has been an issue for you, Venus in Aquarius makes it clear that pursuing your own passions separately enriches what you bring back to the relationship.
Do keep in mind that Aquarius is more about the head than the heart, so if you notice less sentimentality floating around in your relationship, have no fear — it's a natural side effect of Venus in Aquarius. But while you and your partner (or love interest) may be doing more conversing than cuddling now, expect the unexpected: Aquarius likes to keep things spicy and unpredictable, and passionate Venus definitely won't argue!
Get more personal love advice with a 1-Year Love Astrology Fore cast now »
____________________________________________________________
ShamanHands.com
(Your Healing is in Your Hands!!!)
____________________________________________________________
Catch your daily ASTRO-WEATHER, NEWS, and RESOURCES
Right Here Everyday, on the SHAMAN HANDS BLOG!
____________________________________________________________
Who is Stilts? CLICK HERE!

Experience Healing in Fast-Forward!!!
If you liked this content, please "Like" and share!
~ NAMASTE ~
Connect with Stilts on Facebook!
Questions? Drop 'em in the Mailbox!
Click Here to check out the latest Shaman Hands Testimonials!!!